Besøg os også på Baker Company Facebooksiden. Her har vi mere løbende opdateringer af, hvad vi går og laver.
Vores faste samarbejdspartner er Aalborg Forsvars- og Garnisonsmuseum. Museet er absolut et besøg værd, hvis man interesserer sig for dansk militærhistorie fra midten af 1800-tallet til i dag, og historie som man kan få lov at røre ved.
WW2Tommies er en af de historieformidlingsgrupper, som vi flere gange er mødtes med til events, og som vi også havde fornøjelsen af at have på besøg til indvielse af vores display-hal sammen med andre grupper.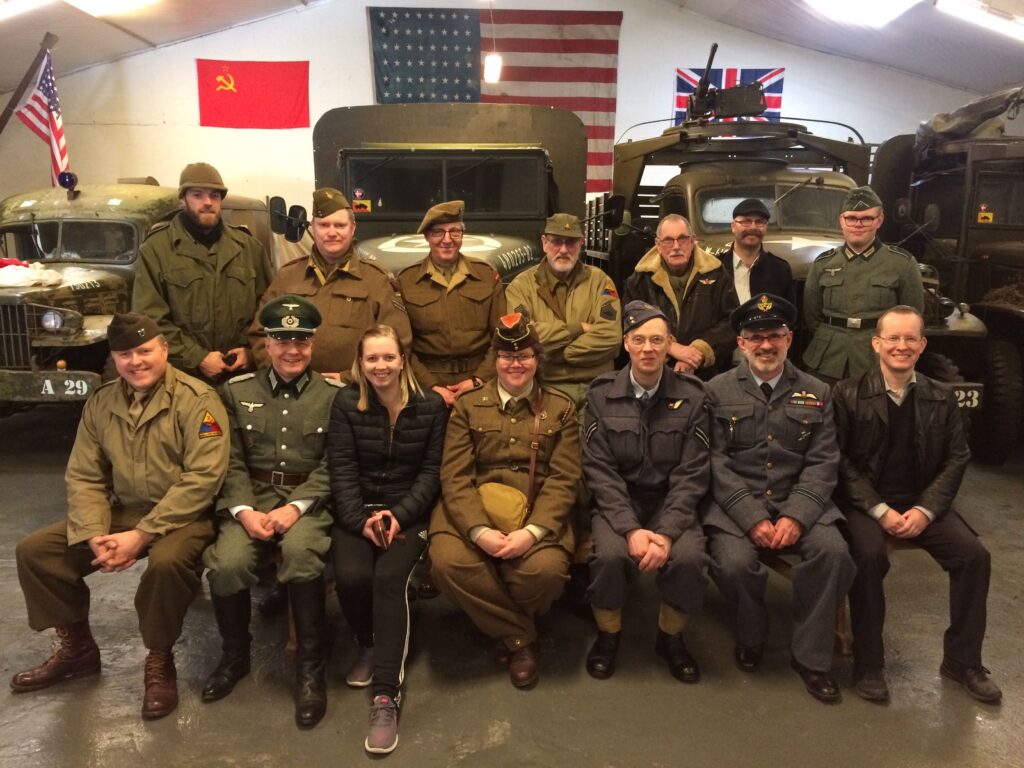 WW2YANKS er den så vidt vides største danske formidlingsgruppe som fokuserer på den amerikanske indsats under 2. Verdenskrig.
WW2GIs er en midtjysk formidlingsgruppe som også fokuserer på den amerikanske krigsindsats. WW2GIs har både en display- og en kampgruppe.
Hell on Wheels – AMPS, en amerikansk hjemmeside med historien om 2nd Armored Division, understøttet med mange billeder.
US Army Center of Military History – order of battle, 2nd Armored Division.
17th Armored Engineer Battalion in World War 2, som er en del af den hollandske reenactment-association Forward MARS, er særdeles informativ, og lidt af en guldgrube. Hjemmesiden har været en stor hjælp for os, og vi takker hjemmesidens forfattere.